You may think you've played shoot em' up games like Xenoraid before, piloting a spacecraft through oncoming waves of enemies. But Xenoraid offers a delightful and game-changing twist on the genre. You control not one, but four separate spacecraft—which you switch between.
As the game progresses you upgrade and evolve each craft to your liking. So you might find yourself swapping between a clunky monster brimming with missiles, a quicker craft adept at dodging, a ship built for spraying shotgun shells, and one that takes forever to overheat. Or, you know, just four clunky monsters. Heck, it's up to you.
Be warned, when one of your spacecraft loses all its health, it's gone for good. And it's devastating. You will be missed, Ensign Hubble.
Price: Free
Xenoraid is a thrilling shooter game with classic action and modern features. Intercept the alien raiders and keep Earth safe!
Please note: The free version features limited content and ads. There is a single IAP to unlock the full game and remove ads.
Xenoraid features classic shooter gameplay with a wealth of brand new mechanics. Missions play out differently each time. You can switch between four fighters in real time. Advanced shooting mechanics such as diagonal shooting and weapon heat give the game a unique feel.
In between missions you can upgrade fighters, weapons, and strategic technologies. The campaign consists of more than 40 missions with four bossfights. A Hard Mode is available for the most skilled players. There's even three unique Survival levels with online leaderboards for endless replayability!
Features:
– Experience dynamic shoot'em up action with no level memorization
– Switch between four fighters in the heat of combat
– Manage your squadron with weapon and tech upgrades
– Master advanced shooting mechanics like fighter tilting and weapon heat
– Fight through a Campaign mode with more than 40 missions and four boss fights
– Compete in three endless Survival stages with online leaderboards
Screenshots: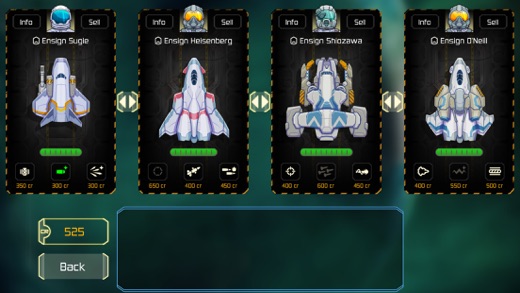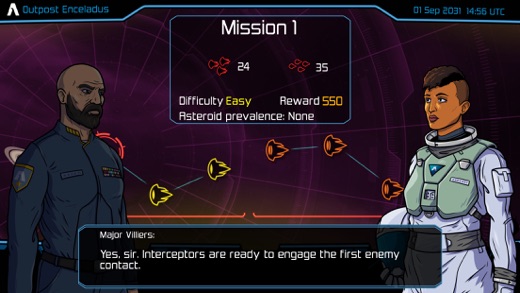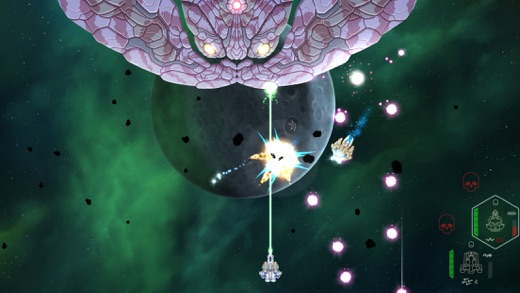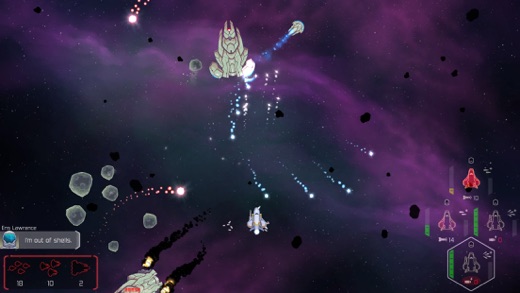 Customer Reviews:
by Coldar
Revised review considering all the negitives I see here. First off its a premium game and only if you pay the one time premium price (which few have done here apparently) you get the full game and I don't see ads but then I play offline. Second, 10tons designed the controls purposely to give the game/ship actual "feel" when moving the ship, a lost art to some it seems. I play on an iPad and NO ISSUES and controls take but a few moments to get used to, just like many other iOS game. Just playing without paying then to post a review is just worthless, the actual game was never really played. Highly Recommend! Good job 10tons for another suprb game!
by Lordshadowz
Because this is an awesome game hands down! It's polished. It's a single priced premium experience with a long campaign and 3 survival modes and tons of replayability. There are lots of upgrades. There is a lot of diversity with the types of squadrons you can put together. The gameplay is fun and intense. 10tons put a lot of effort into the game and it shows. For all of the whiners complaining about having to pay only $5 for a game it actually costs money to make a game with this quality. If you can't afford to pay $5 then don't bother playing games on your phone cheapskates. I absolutely recommend this game. The controls are well done as well. Thank you 10toms for a great time!